Niramaya Day Spa provides a safe sanctuary to unwind and relax. Our gifted therapists will tailor your treatments by listening to your concerns. As with all journeys, the beginning and destination may be known, although it is the experiences travelled between these points that will unveil lifes secrets. Through the knowledge of Ancient healing arts we have created treatments that will reset, restore and balance you.
Day Spa Port Douglas
Open 9am to 5pm
Monday to Saturday
E: spa@niramaya.com.au
T: 07 4213 3497
CANCELLATIONS
Bookings cancelled within 24 hours or failure to show up for a scheduled treatment will incur a 100% cancellation fee.
SPA ETIQUETTE
To ensure a most relaxing visit with us, please arrive 15 minutes prior to your scheduled appointment time to fill in your consultation form. This will also allow your therapist to start your treatment on time.
OUR PARTNERS: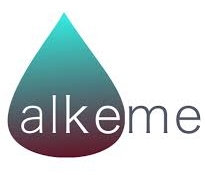 NATURAL, SIMPLE & CLEAN
Niramaya Day Spa is excited to be working with alkeme, a FNQ local business focused on introducing fresh natural formulas into our core treatments and rituals. alkeme has a history of healing remedies. They have worked with the power of natural elements and the teachings of Elders. Australian botanicals are a key to the menu we have created with alkeme offering the benefits and magic that come with layered sensory ingredients.



Through the understanding of cellular renewal and nutrient metabolism, Grown Alchemist formulates products that represent a new evolution in skincare. Scientifically innovative formulas are capable of influencing the way the body repairs and regenerates the skin. Through a holistic scientific approach Grown Alchemist identifies the mechanisms that regulate the aging process of the body and skin.
OUR PORT DOUGLAS DAY SPA TREATMENTS:
Massages
SIGNATURE
60 mins $155 / 90 mins $225
Utilizing aromatherapy, we provide massages that focus on releasing stress & an unwinding of tensions accumulated in the body whilst allowing the opportunity to find stillness of mind and calmness of spirit.
HOT STONES
60 mins $165 / 90 mins $235
The ancient magic of hot stones flowing across the body will ease away your stresses.
MUM TO BE
60 mins $165
A nurturing massage with Alkeme's special pregnancy oil blend. Includes Hair and Scalp or Foot/Hand Focus.
Facials
SIGNATURE
60 mins $155
A gentle, calm and hydrating facial utilizing the wisdom of many years of alkeme knowledge.
Performance Facials
60 mins $190
HYDRA REPAIR
Ultra hydrating locking in moisture, resulting in a nourished and dewy look. Recommended for dehydrated skin & post/pre travel.
AGE REPAIR
Delivering a noticeable boost with the restorative collagen stimulating ingredients. Recommended for dry/& or aged skin types.
BRIGHTENING
Proprietary brightness boosting, phyto complexes help to correct uneven skin tone and reduce the visible signs of aging. Recommended for hyper-pigmentation, sunspots, and age spot damaged skin.
SMOOTHING
An advanced, deep-cleansing facial to detoxify, reduce redness and increase skin immunity. Recommended for oily and combination skin, acne, or hormonal imbalances.
Packages
REFRESH & RESTORE - 75mins $185
Your treatment starts with a light lymphatic body brush and aromatic wash. An Alkeme blended aroma oil is massaged into your skin in preparation for aromatic salt body scrubs, before nourishing masks are applied. Whilst they are working their magic you will be treated to an Alkeme hair mask with a scalp massage.
ESCAPE - 120mins $290
A favourite package, this is a well deserved, indulgent two hours of unwinding, combining a 60 minute Aroma Relaxation massage and our Signature Facial.
(Alternative massage or facial choices available at an additional cost)
LOVE STORY - 180 mins $660 per couple
For those looking to share in some special time together this treatment is perfect for you! Set in our serene couples rooms adjacent to a stunning rainforest courtyard with a Spa bath, you will be secluded from the rest of the world. You will then both be pampered to your individual needs with an Escape experience, relaxing you in preparation for an aromatic mineralised Spa bath where you will be served a refreshing sparkling mineral water.
NIRAMAYA - 180 mins $480
Heavenly describes this treatment. A combination of three experiences embracing the 5 energetic elements, this ritual will balance you through its transformative journey. Grounding you with a flowing hot stone massage combined with an invigorating Vichy experience, and finishing with an Alkeme facial paired with a soothing head massage. Prepare to float out of the room in total rejuvenation.
ENERGY WORKS
60 mins $145
Healing, balancing and restoring your life energy.
AFTER SUN HEALING
45 mins $135
A ritual of cooling elements - mists, gels and the application of a natural sunscreen.
PRIVATE YOGA OR PILATES CLASS - 60mins $135
Qualified teachers are available and personal or group classes can be arranged early morning in our tranquil Rainforest Cabana. Personal classes can be arranged for in house guests either in their villas or in one of the small cabanas set in the landscaped resort gardens.
When you visit Niramaya, you will embark on a journey for the mind, body and soul. The invitation to relax and embrace this sanctuary is extended to stay and enjoy our resort facilities.